In an exciting collaboration between public service and athletic excellence, ProAction EMS has stepped forward as a proud sponsor of the Texas Police Games. The partnership aims to promote camaraderie, fitness, and friendly competition among law enforcement officers and first responders while showcasing the crucial support provided by ProAction EMS to the community.
The Texas Police Games is an annual event that brings together law enforcement officers from various agencies across the state. These games allow officers to showcase their skills in various sporting events, including basketball, volleyball, swimming, track and field, and more. The games foster a sense of camaraderie among participants and promote a healthy and active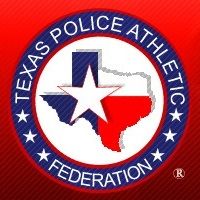 lifestyle within the law enforcement community.
ProAction EMS, a leading emergency medical services provider, plays a crucial role in supporting the community and its law enforcement agencies. They offer a range of services, including medical transportation, emergency response, and training programs. By sponsoring the Texas Police Games, ProAction EMS demonstrates its commitment to the well-being of law enforcement officers and the broader community they serve.
Law enforcement officers face unique challenges that can affect their physical and mental well-being. The Texas Police Games offer a platform for officers to engage in friendly competition, which helps foster team spirit and physical fitness. ProAction EMS's sponsorship not only supports the games but also emphasizes the importance of maintaining a healthy lifestyle for officers to perform their duties effectively.
Sponsorship of events like the Texas Police Games enhances the relationship between law enforcement agencies and the community. By investing in the games, ProAction EMS demonstrates their commitment to supporting and acknowledging the efforts of law enforcement personnel. This gesture fosters positive interactions, builds trust, and strengthens the bond between the community and law enforcement agencies.
Through their sponsorship of the Texas Police Games, ProAction EMS brings attention to the critical role of emergency medical services in public safety. In emergencies, rapid and efficient medical response is crucial, and ProAction EMS's involvement underscores their dedication to ensuring the well-being of not only law enforcement officers but also the general public.
The sponsorship of the Texas Police Games by ProAction EMS is a commendable initiative that demonstrates their commitment to the well-being of law enforcement officers and the community they serve. By supporting this event, ProAction EMS promotes physical fitness, teamwork, and camaraderie among law enforcement personnel while highlighting the vital role of emergency medical services in public safety. This partnership serves as a shining example of the positive impact that collaborative efforts between private enterprises and the law enforcement community can have on society as a whole.
https://www.pro-action.org/wp-content/uploads/2023/06/1e5b48e1783d9d02f5290c13aabf7e09.jpeg
630
1200
ProAction Admin
https://www.pro-action.org/wp-content/uploads/2021/08/logo.png
ProAction Admin
2023-05-20 12:37:18
2023-08-08 12:49:05
ProAction EMS Proudly Sponsors the Texas Police Games