El Paso & Las Cruces Event Medical & First Aid Standby Services
ProAction provides Event Medical, EMS & First Aid medical standby support services to special events at venues throughout El Paso Texas, Las Cruces, New Mexico, and neighboring communities.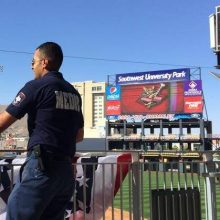 ProAction is the region's longest-standing event medical response team, providing first aid & event EMS for over 27 years. We are a registered EMS First Responder Organization licensed by the Texas Department of State Health Services and the New Mexico Department of Health. ProAction is available for event medical standby 24 hours a day, 7 days a week.
Specializing in event & venue medical management, our special event medics are expertly trained to mitigate all types of incidents, small and large. ProAction's first responder teams have expert training in incident, risk, & emergency management,
stop-the-bleed
, mass casualty incidents, disaster response, and other specialty fields.
Festivals, Concerts, Movie Sets… We Support It!
Each of our medics are highly trained in pre-hospital care specializing in event medical support. The level of expertise provided by our organization and affiliated employees assures you of a safe and smooth event eliminating the need for additional worries over the safety of your attendees and event participants.
We can provide a state-of-the-art Mobile Medical Command Center, roving crews utilizing golf carts and ATVs, bicycle teams, fully equipped chase vehicles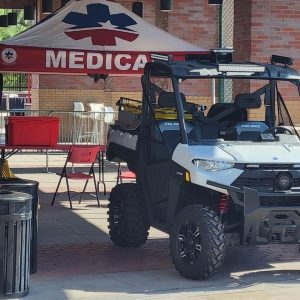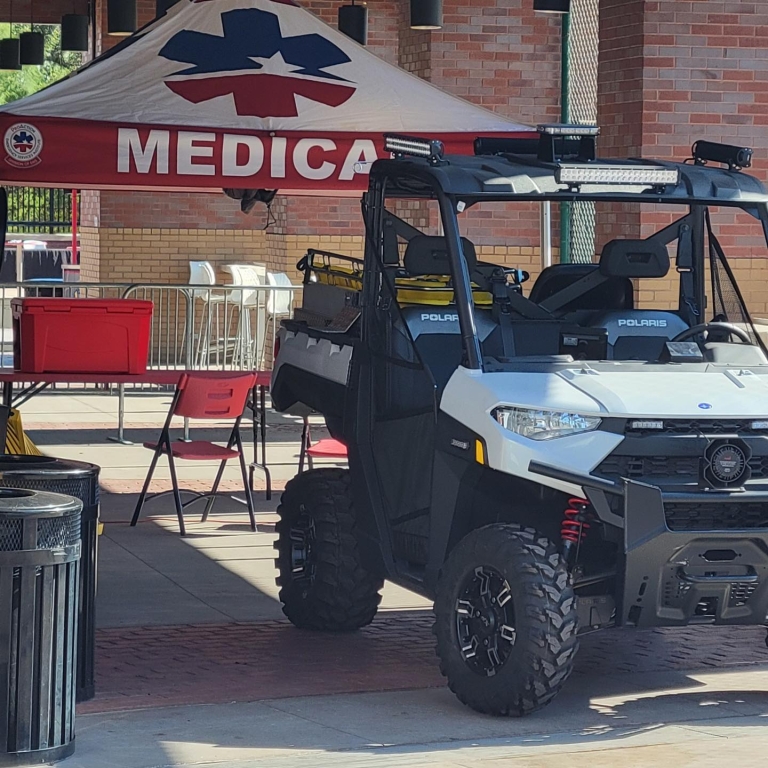 with emergency response capabilities, as well as recovery stations & tents.
Regardless of the size, scale, crowd, or type of event – our emergency response team can assist. We also employ medics for athletic events, including NCAA Division I collegiate football and basketball, sanctioned MMA & boxing matches, MiLB AAA baseball, Amateur Athletic Union (AAU) hockey, and USATF sanctioned marathons and races.
For more information on our Event First Responder Services, please contact us at 915-532-2771 or email us at [email protected].
For immediate assistance after office hours, please call 915-308-EMS1.
Our supporters, partners, and clients include: