El Paso Event Medical & First Aid Standby Services
Event EMS First Responder Support
ProAction provides Event Medical, EMS & First Aid medical standby support services to special events at venues throughout El Paso County and neighboring communities. ProAction is proud to be El Paso's longest-standing event medical response team, providing first aid & event EMS since 1995. We are a registered EMS First Responder Organization licensed by the Texas Department of State Health Services, Lic No. 800427.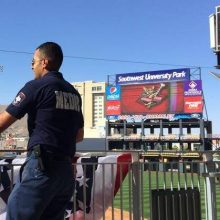 Specializing in event & venue medical management, our special event medics are expertly trained to mitigate all types of incidents, small and large. ProAction's first responder teams have expert training in incident, risk,  & emergency management,  stop-the-bleed, mass casualty incidents,  disaster response, and other specialty fields.
Our supporters include the University of Texas at El Paso – UTEP Sun Bowl, Don Haskins Center;  Museum and Cultural Affairs Department – City of El Paso, National Park Service – Chamizal National Memorial, County of El Paso – Ascarate Park, El Paso Sports Commission – El Paso County Coliseum,  El Paso Chihuahuas, El Paso Locomotive FC, Southwest University Park, SMG Worldwide Entertainment & Convention Venue Management, El Paso Live – Abraham Chavez Theatre, Plaza Theatre, El Paso Convention Center, McKelligan Canyon, Downtown Arts Festival Plaza; Socorro Independent School District; Ysleta Independent School District; Freedom Crossing @ Fort Bliss; El Paso Downtown Street Festival, Cleveland Square Park and various other venues were events are taking place hosted by independent promoters.
Festivals, Concerts, Movie Sets… You Name It, We Can Support It!
Each of our medics are highly trained in pre-hospital care specializing in event medical support. The level of expertise provided by our organization and affiliated employees assures you of a safe and smooth event eliminating the need for additional worries over the safety of your attendees and event participants.
ProAction has direct radio communications to City & County Fire & EMS agencies to expedite 9-1-1 services. We can arrange for ambulance standby for your function to provide an additional level of safety and security.
We can provide a state-of-the-art Mobile Medical Command Center, roving crews utilizing golf carts and ATVs, bicycle teams, fully equipped chase vehicles with emergency response capabilities, as well as recovery stations & tents.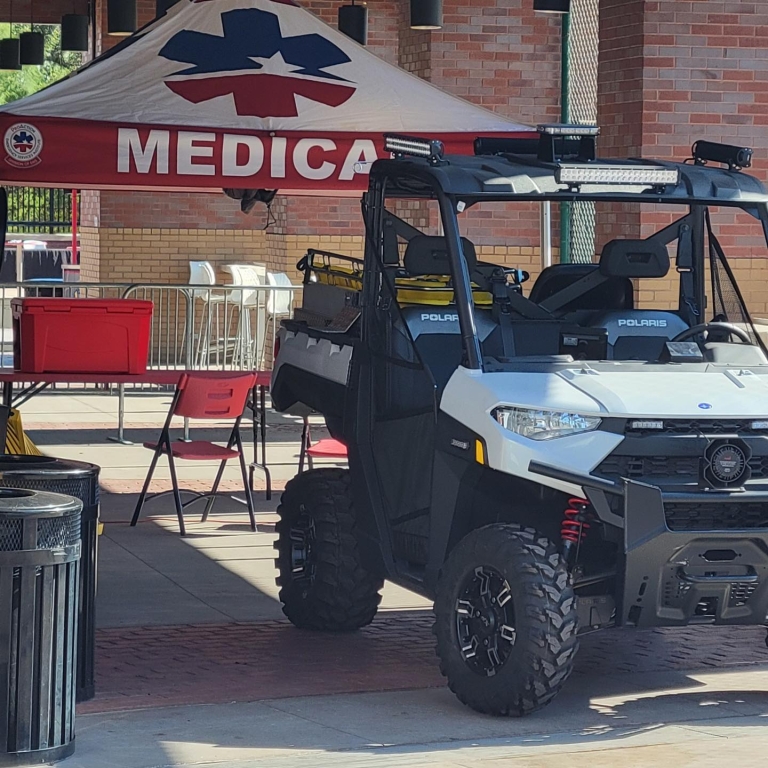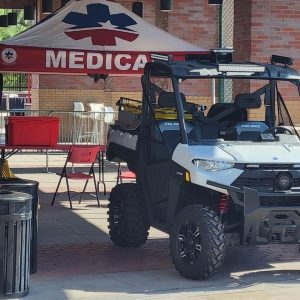 Regardless of the size, scale, crowd, or type of event you plan to host – our emergency response team can assist. We provide medical staffing support to a variety of nationally-touring concerts, festivals, conferences, meetings, camps, and theater performances. We also employ medics for a wide range of athletic events to include NCAA Division I collegiate football and basketball, sanctioned MMA & boxing matches, MiLB AAA baseball, Amateur Athletic Union (AAU) hockey, and USATF sanctioned marathons and races.
For more information on our Event First Responder Services, please contact us at 915-532-2771 or email us at [email protected].
For immediate assistance after office hours, please call 915-308-EMS1.