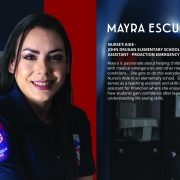 "ProAction totally exceeded my expectations…"
"I learned so many new things I didn't know, and it helped me tremendously with my confidence in dealing with patients."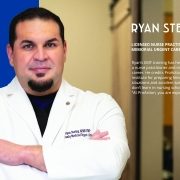 "The experience I got at ProAction really helped shape me and I was blessed that I had so many amazing instructors…"
Course Description: The Emergency Medical Technician (EMT) course prepares individuals to provide emergency medical care and transportation to critical and emergent patients who access the EMS system. EMTs possess the fundamental knowledge and skills necessary to stabilize and safely transport patients, ranging from non-emergency and routine medical transports to life-threatening emergencies. They function as integral members of a comprehensive EMS response system, operating under medical oversight. EMTs perform interventions using the basic equipment typically found on an ambulance, serving as a vital connection between emergency scenes and the healthcare system. (Source: https://www.ems.gov/education/EMSScope.pdf)
To register for the EMT course, please call 915-532-2771 or visit our campus located at 1400 George Dieter, Ste 260, El Paso, TX 79936. For further information, feel free to email us at [email protected].
EMT Clinical Rotations:
During this phase of the program, EMT students will have the opportunity to apply the knowledge and skills they have acquired in the EMT program within a healthcare setting. Referred to as the "clinical" portion, participants must be at least 18 years old to participate. Each student will observe and assist healthcare professionals in a hospital-based emergency department, gaining valuable hands-on experience. Additionally, students will have the opportunity to observe and assist prehospital care providers by accompanying them on ambulance units. The clinical rotation typically takes place in the latter half of the semester, once students have attained a solid understanding of fundamental concepts. The scheduling of clinical rotations is coordinated through the Clinical Coordinator, with the instructor overseeing the students in the clinical setting, either directly or indirectly.