38
,
842
Trained in EMS, CPR, and First Aid skills since 1995
ProAction has helped create thousands of success stories. You can learn more about Ryan, Vianey, and Jamil's experience with ProAction and how they contribute towards creating a safer and healthier El Paso.  You can help the next foster the next generation of pre-hospital medical providers by contributing today.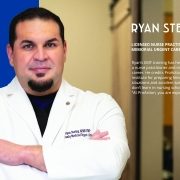 "The experience I got at ProAction really helped shape me and I was blessed that I had so many amazing instructors,"
Your donation will go towards the Jill Field EMS Scholarship Fund for students from disadvantaged communities & backgrounds and increasing access to life-saving CPR & first aid skills in rural communities.