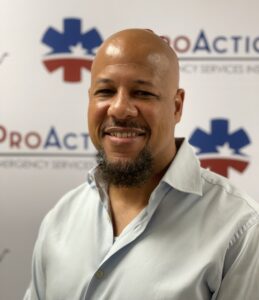 ProAction Emergency Services Institute is accepting the challenge to teach students the skills necessary for today's medical emergency services environment. Our main objective is to provide quality educational programs in order to accomplish our goal of helping our students gain employment in a medical setting while helping them adapt to the changes that a new career may bring.
Our students are our first priority. Providing them with the best opportunities for success in the business world is why we, at ProAction Emergency Services Institute, work together as a team, continuously improving our curriculum and keeping abreast with technological developments in order to prepare our students to successfully meet the needs of today's medical needs
My door is open anytime. I can be reached directly at hbrutus@pro-action.org or 915-532-2771.